Cagayan de Oro or CDO is the capital city of the province of Misamis Oriental at the north of the island of Mindanao in the southern area of the Philippines.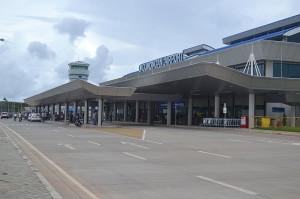 Cagayan de Oro is known as the melting pot of Mindanao due to its rapid growth, its easy accessibility, numerous scenic sites, rapid growth as well as the warmth and hospitality of its residents. Growth in this city is predicted to continue rapidly with the construction of the Laguindingan International airport in Laguindingan which would definitely increase tourism activity while signaling the influx of more foreign and local investments.
Where to go in CDO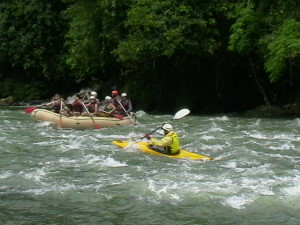 Famous travel destinations in CDO are the CDO river where whitewater rafting as well as other tourism activities can be fully enjoyed.
CDO also boasts of a lot of falls including the Catanico Falls which is concealed by huge boulders, the Palala Falls which is surrounded by stones similar to the Mangima stone, and the Migtusok Falls located at Barangay Cugman and which has five beautiful cascading waters.
Monique Cave located in Barangay Mambuaya is a narrow cave boasts of beautiful sparkling formation of calcites as well as stalactites and stalagmites.The Makahambus Cave and Adventure Park is an underground cave with a 40 m circular gorge including huge trees and various species of plants.
Other places which will keep your time worthwhile in CDO are the Kagay-an resort in Taguanao area, the Museo de Oro, Gardens of Malasag Eco-Tourism village, the museum of three cultures, Mapawa nature park, Vicente de Lara park, Divisoria night cafe and market which is set up during Fridays and Saturdays, and Gaston Park including the St. Augustine Cathedral.
Where to stay
Tourists can select from a number of hotels that are located in CDO. Some of these hotels are the Riviera Hotel which is a five start hotel located at Paseo del Rio considered as the largest business area of the city. It has the helipad bar which is considered one of the hottest nightspot in the city. Other hotels to consider is the Mallberry Suites which is a business hotel, Maxandrea hotel which is a four star hotel, the new Limketkai hotel and resort consisting of twin tower hotels endorsed as the first gold hotel in the Philippines. You can also stay in Metropolitan Cagayan De Oro which is the first ever luxurious hotel resort and residence of the metropolis.
Taxis are abundant in Cagayan de Oro including river taxis which ply through the Cagayan de Oro river. The Cagayan de Oro port in Macabalan area is located near the CDO river and provides regular trips to and from Manila, Cebu city, Bacolod to name a few. Regular land trips through bus are available to and from the eastern towns of Misamis Oriental while regular land trips through bus and jeepneys are available to and from the western towns of Misamis Oriental.