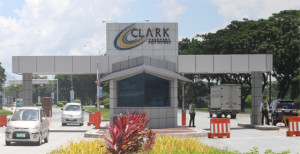 Angeles City is a highly urbanized city of the province of Pampanga in the Luzon Island of the Philippines.
A famous landmark in Angeles is the Clark International Airport located in the Clark Freeport zone. The Clark Freeport Zone is a former United States military facility called the Clark Air base. The United States government pulled out its troops and ended their stint in this facility after Mt. Pinatubo, a dormant volcano in Pampanga, erupted furiously and damaged the American base.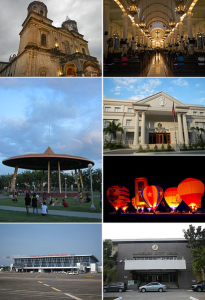 Angeles is now considered as one of the best places to live in the Philippines since it is now a metropolitan area with relative high Gross Domestic Product (GDP) rates.
It is a favorite place for tourists to visit since its economy is based on tourism and gambling while having its own international airport. The Fields Avenue tourist belt to which prostitution thrives and which is famous for its rows of night clubs frequented by the American servicemen before has been converted to a place with fine restaurants, casinos and luxury hotels.
A new highway leading to the city called SCTEX has improved trade and transport within Angeles/Clark. The cottage industry is thriving and numerous call centers are present in the city. The city boasts of more shopping malls like the SM City, Robinson's Place and Ayala Marquee Mall.
Historical sites worth visiting are the Salakot Arch, Bayanihan Park  ideal for sports and recreational activities, the Museum of Angeles, Bale Herencia which is an ancestral house, Lily Hill, Fort Stotsenburg to name a few.
A famous resort hotel in Angles/Clark particularly in the Clark Freeport Zone is the Clearwater Resort and Country club which boasts of its white sand beach, picnic grounds and accommodations which are suited for any event including weddings, company outings, retreats.
Three to five star hotels in Angeles/Clark by which tourists can relax and enjoy are the Tune hotel in Angeles City, the Century hotel, the Clark Imperial Hotel, Avante hotel and the Affinity condo resort.
Famous and elegant golf courses in Angeles/Clark are the Fontana Golf and Country Club and the Mimosa Golf and Country Club.
Modes of transportation within the Angeles city are buses, taxis, jeepneys and tricycles.