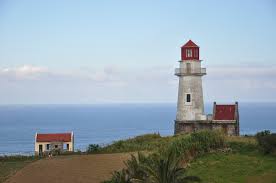 Batanes is just one of those wonderful surprises you find when you go off the beaten path in the Philippines. For the adventurer, this is a spellbinding tourist destination.
When traveling to the Philippines, you'll realize that the Archipelago is a place full of wonders. From the top of Mount Apo in Mindanao to the island beaches of Boracay, Bohol, and Camiguin, and through the major metropolitan centers, the country simply exudes a natural beauty and splendor that captures the hearts of so many visitors.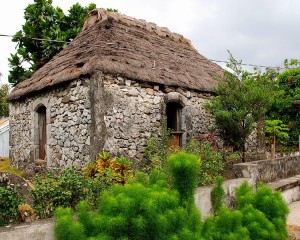 There is one place in particular that remains a jewel not easily accessible to everyone – The Batanes group of islands in the north. It is a place that looks and feels so different from other islands and provinces in the Philippines.
The Batanes is the smallest province in the Philippine archipelago (84.6 sq. miles) and is located at the northern tip of the country, roughly 850 km from Manila yet only 190 km from Taiwan.
It is actually a group of 10 islands, though only three islands (namely, Batan, Itbayat, and Sabtang) are inhabited by the 15,974 residents of the province. The provincial capital of Basco is located on the Island of Batan and houses a small airport and port, the only two ways of getting to these islands.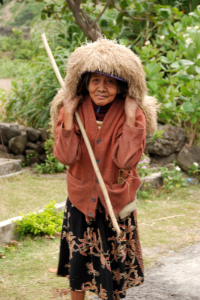 The people of Batanes are descendants of the Ivatans and are known for their kindness, honestly and hospitality. The development of the indigenous culture of the Ivatans as reflected in their traditions, languages and architecture has been due to the fact that the islands have been relatively isolated from the rest of the country.
How to get there
Reaching these islands is indeed a challenge as you've got limited options due to the low volume of traffic going to and from the islands.
You can get to Basco from Manila by plane but there's only one airline which flies direct from Manila to Basco and that's South East Asian Airlines (SEA Air).
SEA Air has 2 daily from Manila to Basco and they're in the mornings, the earliest is around 5:45am and you arrive in Basco at 7:30am, the other flight is at 8:20am with your expected arrival at 10:05am.
Of course the schedules can vary so be sure to check their site. A flight to Basco is a bit pricey for a domestic flight, roughly P5,800++ per person again due to the low volume of passengers and traffic.
Turnaround flights back to Manila leave about 15 minutes after the arrival of the flight, and pretty much cost the same.
Where to go
I think the only problem with Batanes is the difficulty of getting to the islands because once you're in Basco, you won't have any problems finding appropriate accommodations. Here are some places you might want to consider, but I also suggest walking around Basco to find other places to suit your budget.
The Batanes Seaside Lodge and Restaurant in Basco has tour packages inclusive of accommodations, though not all rooms are have air-conditioning nor televisions, you'll realize that you won't really need these during your stay. Rates are available upon inquiry.
During the off-peak season, the Ivatan Lodge, also in Basco is a quiet place with room rates at P300 for single, 400 for double, P600 for triple and P1,000 for double aircon rooms. They also have a family room for P750. Rates increase during the peak seasons such as December to January, the Holy Week, and the town's fiesta.
If you're looking for something more exclusive, then the Fundacion Pacita Nature Lodge is an ideal place for you. Located on the hills of Basco, its probably got the best that you can get in the island. The rates are much higher than the others in the island primarily because all the rooms are spacious suites with airconditioning and wi-fi internet access. Prices start at P5,525.00++ and go as high as 8,450.00++