Batangas is located south of Metro Manila and is famous for its mountains, coffee, and beaches. When you travel around this Philippine tourist destination, the place is enough to satisfy the wanderlust in you because of its natural beauty, rich history, culture and culinary treats.
How to get there
Getting there used to be a 3-4 hour road trip for those living in Manila but the subsequent improvements in infrastructure has shortened the trip to just over an hour. You can get a bus from Manila to Batangas by taking the Jam Transit, fare to Batangas City or Lipa will be about P120. From Batangas City or Lipa City, you can take the local buses to the more popular destinations like San Juan, Nasugbu or Anilao.
Where to go in Batangas
When traveling to the province, I'd recommend that you keep a specific activity in mind, as there are just too many things to do here. If you want to see cultural and historical places, try going to Tanauan to visit the Museum of Apolinario Mabini, an individual credited as the brains of the Katipunan the revolutionary movement establish to free the Philippines from Spanish Colonial rule. The museum in Talaga features his personal memorabilia such as letters, pictures, artifacts and other works.
Lipa City
Another interesting place to visit for history buffs is the City of Lipa, a little distance away from Batangas City.
Lipa City used to be the coffee center of the Philippines, the Kapeng Barako, a variety of Arabica Coffee grown abundantly in the fields and shipped to countries around the world. The Barako coffee is known for its strong aroma and flavor, and remains one of the most well-liked varieties in the country.
Because of this, Lipa became a center of trade and development in the province and housed many of the rich and prominent families of Batangas. Today, Lipa is considered among the most developed places in the province while still maintaining its historical and cultural roots as evidenced by the cathedral and many well maintained Spanish colonial houses.
The Farm in San Benito
But the more recent attraction of the city is The Farm in San Benito. The Farm is a wellness and medical resort aiming to provide holistic healing using modern and alternative medical practices. They have rooms, suites and even villas for guests, with prices ranging from P7,000.00 a night to P45,000.00.
Parada ng mga Lechon (Parade of Pork)
Every town, and even every barrio, people celebrate different fiestas but the most famous event in the province is the feast of the town of Balayan called Parada ng Mga Lechon (Parade of Pork). Every June 21, the residents of the town cook up their famous lechon (a whole pig slow-roasted over coals) and then, for some reason, dress them up in different costumes and parade these well-dressed cooked pork around the town. Of course, after the parade, guests are welcome to feast.
Beaches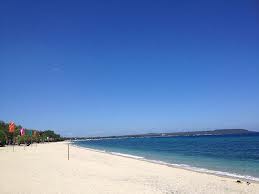 Places such as Anilao, Nasugbu and San Juan offer beach enthusiast a quiet place to unwind. These resorts don't have the loud or noisy bars found in other tourist places like Boracay or Puerto Galera, rather these exclusive resorts value the peace and tranquility of the sea. These places offer snorkeling and scuba diving sites, wake boarding and jet skiing, afterwards a quiet dinner and a stroll by the beach for those looking to loosen up.
I enjoyed my stay at the Balai Resort in San Juan, it's got a lookout tower and comfortable rooms. The rates are charged per person at an average of P3,000.00 per day in Anilao and P1,700 in Laiya. The rates are inclusive of bottomless iced tea and 4 buffet meals.
In Calatagan, you can find the Stilts, a resort with cottages out on the water. Apart from the novelty of staying over the water, the place also has white sand beaches, swimming pools, an outlet restaurant and a conference venue. It's got packages for regular and group accommodations which involve renting out an entire cottage, the rates are between P7,000.00 to P14,000.00.
There's also the Kabayan Resort in San Juan offers rooms and cottages for couples or groups. Once there, apart from hitting the beaches, one can also do water sports like snorkeling, hiking, kayaking beach volleyball among others. Rates begin at P4,000.00 for a room and go up to P13,000.00 for a cottage for 15 persons.
Travel tips
During the fiestas, if someone invites you into their home its considered very impolite to decline, just go in and have a bit to eat, don't eat too much as I'm sure you'll get invited to other houses as well and as I said, declining isn't an option. They also like to drink, whether beer, hard liquor or lambanog, a drink made from fermented coconut juice, so just be prepared.
All in all, a trip to Batangas is a microcosm of what you'll most likely see when you travel to the Philippines and around its 7,100 islands. The people, languages and traditions may change but the welcoming and accommodating attitude remains the same.
For any travel inquiry or issues encountered, you can contact the local tourism office.
PROVINCIAL TOURISM & CULTURAL AFFAIRS OFFICE
Capitol Compound, Batangas City
Phone: +63 43 300-3858
Phone: +63 43 702-1466
Email: tourism@batangasallheresonear.com