Legaspi City is the capital of the province of Albay at the south of Luzon island in the Philippines. This more foreign tourists are expected to flock to the Bicol region in 2015 according to the Department of Tourism (DOT).
What to see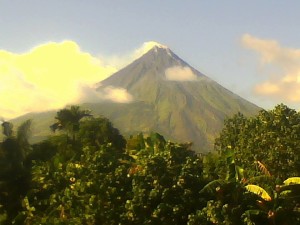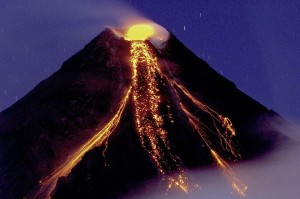 It is called the city of fun and adventure and occupies a part of the famous Mayon Volcano. Legaspi City provides a scenic view of the iconic Mayon Volcano known for its perfect cone from a major waterfront development called the Embarcadero.The Embarcadero consists of retail spaces, markets, restaurants, a civic space and even a landmark lighthouse.
You can also enjoy the sun, sea and sand of Misibis Bay, white sand beaches of Cagraray, San Miguel and Rapu Rapu as well as the black sandy beaches of Bacacay.
Where to go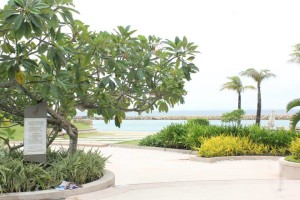 Here are other famous spots in the city which are worthwhile to visit:
Albay Park and Wildlife which is a combination of a picnic grove and a zoological park
The Liberty Bell which is a bronze bell enclosed in a concrete dome
The Japanese tunnel which is an L-shaped tunnel used as an arsenal by the Japanese Imperial Army during World War II.
The Legazpi city museum showcases the heritage and culture of the city while the Magayon art gallery at the Albay provincial capitol includes works or visual creations of the local artists.

Ligñon Hill Nature Park

The Legazpi Boulevard is the newest attraction of the city and is the newest commercial and industrial district of the city.

Ligñon Hill Natural Park has natural trails, view decks and ziplines to enjoy.
The Ibalong and Magayon Festivals
The Ibalong Festival is a non-religious festival celebrated in Legaspi City during the month of August. The festival reflects the warmth and goodwill to all visitors and tourists in the city and encourages them to celebrate the occasion with the Bicolanos.
The Magayon Festival is also celebrated in Legaspi city in the month of April. Magayon means beautiful and was coined from the legend of the Mount Mayon, the Daragang Magayon (Beautiful Lady).
How to get there
A train system or Bicol express provides travel between Manila and Ligao which is 28 kilometers from Legaspi, and now extending up to Legaspi city.
An international seaport also exists in Albay.
Many buses ply the route from Manila to Legazpi city while the Legazpi airport serves flights from Manila and is considered the busiest airport in Luzon.
Where to stay
For a relaxing stay at the hotels around the city, you can check out the Alicia Hotel in Aquende Drive, Casablanca Hotel at Penaranda Street, Arimbay Shell Inn, Legazpi Tourist Inn in Lapu-lapu Street, Dreams Inn and Cafe at Imperial Street, to name a few.
For any travel inquiry or issues encountered, you can contact the city tourism office.
CITY TOURISM SERVICES UNIT
G/F Legazpi City Hall
Rizal St., Legazpi City
Telephone No/s. : +63 (52) 480-2698
E-mail Address : legazpitourismservices@gmail.com