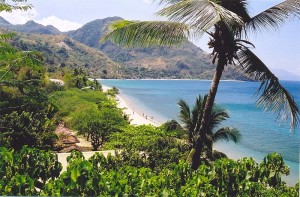 Mindoro is an island off the coast of Luzon and is northeast of the island province of Palawan. This island is known as the seventh largest island in the Philippines. Just like in Palawan, tourism in the province is lucrative.
It is where you can find the famous Puerto Galera known for its white sand beach and probably second in popularity from the world famous Boracay beach. A lot of tourists also visit this beach because as it is nearer to the capital of Manila.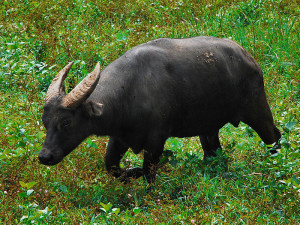 The Island is also known for the Philippine tamaraw or Mindoro dwarf buffalo. It is a small, hoofed mammal belonging to the family Bovidae. Many thought that the tamaraw is a subspecies of the carabao but there are many distinct characteristics that differentiates it from the common water carabao. The tamaraw is the considered the largest native land mammal in the Philippines.
How to get there
Puerto Galera is a boat or banca-ride away from the port of Batangas, a province about 2 hours travel from the capital city of Manila.
Where to go
Puerto Galera has many snorkeling and scuba diving sites which tourists may enjoy. It is considered as one of the top technical diving destinations in the Philippines. The municipality is among those named in a prestigious list, Club of the Most Beautiful Bays of the World, and is the only bay in the Philippines to be part of that list.
Another scenic beach in the island is the Sabang beach.
Other places which would be of interest to tourists is the Apo Reef National Park, Lubang island and Mount Halcon.
Apo Reef is a protected natural park, a special tourism zone and at the same time a marine park located in the Sulu Sea. It is about 33 kilometers west of Mindoro. Tourists are very welcome to explore this place to generate funds for its preservation.
Lubang is in the northern end of the island and boasts of fine white sand coastlines that captivates many tourists.
Mt. Halcon is considered the most difficult mountain to climb in the Philippines and is home to the indigenous Mangyans as well as to the critically-endangered Mindoro Bleeding heart, a native bird or ground dove endemic in the area.
The island is also the home of the only endemic Philippine bovine called the tamaraw or the Mindoro dwarf buffalo.
Where to stay
Hotels where tourists can stay while in Puerto Galera exist in abundance along the beach.
The capital city of Calapan has the Hotel Mayi and is the tallest building in Oriental Mindoro. Calapan City is just 45 minutes away from port of Batangas through a ferry boat.