Palawan is a long and narrow island province located in Region 4 between South China Sea and the Sulu Sea, and also includes numerous smaller islands surrounding the main island.
The 2000 kilometer long irregular coastline consists of 1780 islands and islets adorned with rocky coves and very white sandy beaches.
The island also has a wide stretch of virgin forests overlying the mountain ranges which are a rich source of timber.
The capital of Palawan is Puerto Princesa city which is a highly urbanized city.
It is not only a paradise but a sanctuary consisting of a wide range of flora and fauna incomparable in volume to what other countries offer. The landscapes are awesome while corals surround the islands and islets in abundance for divers around the world and locally to feast on, making it a perfect enjoyable place for adventurists.
It also has plenty natural resources, abundant wildlife and a different kind of beauty, unparalleled while maintaining an unpolluted stretch of land to which settlers are blessed.
The island resort of El Nido is considered one of the best Philippine tourist destinations due to its amazingly alluring seascapes.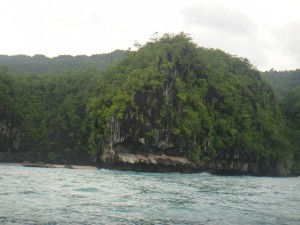 El Nido consists of a number of secluded islands at the eastern portion of the capital of Puerto Princesa City. El Nido boasts of mirror flat emerald waters, towering midnight cliffs consisting of black marble and limestone cliffs, large caves, clean streets, hidden lagoons, and the dugong or rare sea cow usually seen by the divers.To get there, you can take a sea ferry to reach the popular fishing town.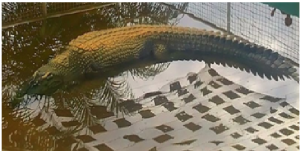 Lolong, the longest crocodile in captivity was kept in Bunawan Ecopark and Wildlife Reservation Center in the province. But Lolong died February 10,2013 at about 8 PM after being found with bloated stomach maybe because of the stress from seeing many curious visitors in the surrounding, according to some zoo animal experts.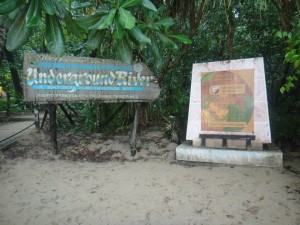 Other places in Palawan which are worthwhile to visit are the Crocodile Farm, St.Paul National Park, the Underground River, Tabon Caves, Honda Bay, Tubbataha Reefs National Marine Park, Calauit Island Wildlife Sanctuary, Dos Palmas Resort. Upscale resorts can be reached through chartered planes from Manila.
If you encounter any issues, you can contact the local tourism office.
Palawan Tourism Office
Provincial Capitol Compound
Rizal Ave., Puerto Princesa City
Tel No (048) 433-2968
Fax No (048) 433-2968
turismopalawan@yahoo.com
www.palawan.gov.ph
Check out Tubbataha Reef, 2008 nominee for 7 Natural Wonders of the World.