What is the Panagbenga Flower Festival?
Baguio is also known as the "Flower Garden City of the North" . As such it is also where the famous and world renowned festival is celebrated in the month of February.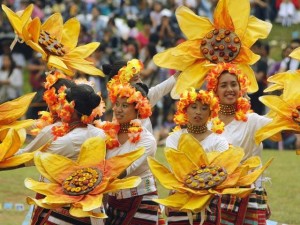 Panagbenga is a local word meaning 'a season of blossoming, a time for flowering'. It is also a tribute to the city after its recovery from the devastating earthquake in 1990. The month-long festivities include flower, flower exhibits, lectures, garden tours, floral contest and a parade of floats.
When February comes, all roads lead to Baguio City. Local and foreign tourists witness the elaborate and festive celebration of the blossoming flowers for which the city is well-known for. Panagbenga is a month-long annual celebration in Baguio City similar to Pasadena's Rose Parade.
The festival started in 1995. It represents the many facets of the "Summer Capital", its people and its heritage. It showcases the people's talent, artistry and ingenuity through the various performances, exhibits and more.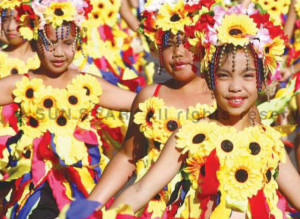 The whole of Baguio City comes alive in February. The festival starts with a grand opening – a shower of rose petals along Session Road with marching bands playing lively tunes and setting the festive mood for the parade. Local residents, students and participants from nearby towns and villages come in colorful costumes and perform lively dance numbers. Multicolored floats made entirely from flowers of every kind follows in the parade of floats.
Flower festival hymn
Prof. Macario Fronda, band master of the St. Louis University composed the festival hymn. The rhythm and movements of the Bendian dance, an Ibaloi dance of celebration was adapted. The circular movements of the dance speak of unity and harmony among the members of the tribe. In the same way that's when the communities gather together for the festival.
If there's one travel destination for tourists, it's definitely Panagbenga Flower Festival!