Experience nostalgia in Vigan Ilocos Sur.
Let's vote for Vigan for the World's New 7 Wonder Cities! Of the 1,200 nominees, we are among the 14 finalists. Another great feat for Philippines, but we need to keep voting.
UPDATE: Vigan made it to the "2014 WORLD'S NEW 7 WONDER CITIES". All Filipinos share in this victory. Check out why Vigan must be in your bucket list among many Philippines travel destinations.
No other place can make one feel so thrown back in time as a visit to the historic city of Vigan.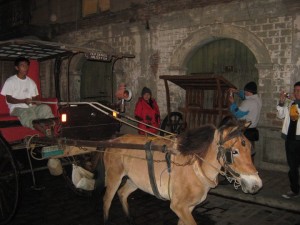 All across the Philippines, there are the indelible traces of its history with Spain. In many places, the churches and houses built during the Spanish colonization survive to this day and offer a glimpse of the people's way of life in the olden days.
As a travel destination, it's easy to go to Vigan Ilocos Sur. The historic town is located in the province of Ilocos Sur on the Island of Luzon, roughly 8 hours northern drive from Metro Manila.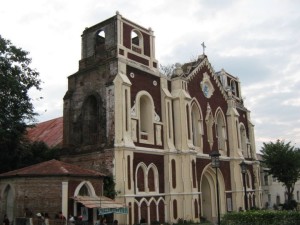 It is one of the oldest and most well preserved examples of Spanish colonials urban planning and architecture. Although completely modern, the city has managed to preserve a section that is a throwback to the Spanish colonization.
How to get there
You can get to Vigan two ways, either get a drive or get a bus from Manila or to get a flight from Manila's domestic airport to Laoag (a 30 minute plane ride), then a bus from Laoag to the city which will only take roughly an hour.
When taking the bus, a number of bus companies can be trusted to get you there quickly and safely, these include the Philippine Rabbit Bus Company and Partas Bus Company.
The plane trip to Laog will have to be undertaken via Philippine Airlines.
You can book your flights online and avail of a 3D/2N or 4D/3N vacation packages.
Where to go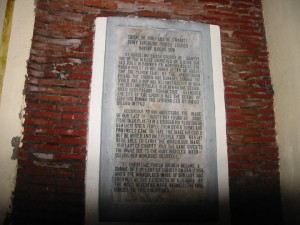 Along cobblestone streets of Calle Crisologo stands hundreds of Spanish colonial houses, beautifully preserved or restored and open to visitors. When you enter, it's like going into a different place and time of gentlemen and ladies and horse drawn carriages.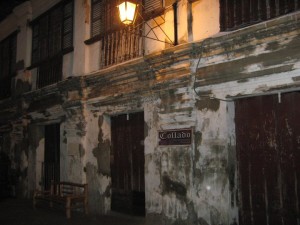 The historical and cultural nature of Calle Crisologo and the ancestral houses along its streets have led it be declared a UNESCO Heritage Site.
Walking around the city, you can visit St. Paul's Cathedral, a Baroque cathedral built in 1790 by the Augustinian priests; the Burgos Museum, which is the ancestral house of Padre Jose Burgos, a Filipino priest who supported equal rights for native clergy and who was tried and executed for alleged involvement in a failed uprising. His home now houses, his personal manuscripts, antiques and even paintings of the Basi Revolt of 1807.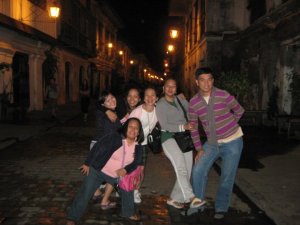 Tip: If you want to explore Vigan Ilocos Sur with a very knowledgeable tour guide, look for Damaso King (known locally as Manong Masing). He's a local historian who gave me and my wife a very detailed, informative, and fun tour a couple of years ago. I don't have his phone number, but he's well known in Vigan. If you can't find anyone who knows him (though unlikely), go to the Church or a Government office and ask there.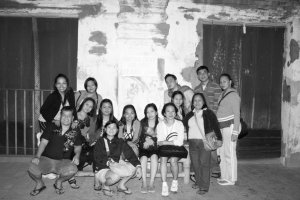 You can also visit their local government website or contact the City Tourism Office.
Ilocos Sur Provincial Capitol Building, Vigan City, Ilocos sur, 2700
City Tourism Office
Tel No: (077) 722-8771 and look for Jo-Anne Guiterrez
Best time to go
One of the best times to visit Vigan Ilocos Sur is during the city's fiesta on January 21 which celebrates the conversion of St. Paul the apostle to Christianity. During the fiesta the usually quiet streets are alive with parades, beauty contests and other forms of entertainment and contests. Also being religious folks, the people of Vigan hold religious processions of Saints on wagons called carrozas and bring these around the streets of the city.
What to Eat in Vigan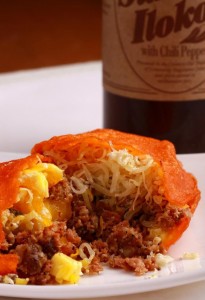 Once you've roamed the city streets, the next thing to enjoy in Vigan Ilocos Sur is the food. Vigan is famous for its snacks and delicacies, my personal favorite is the Ilocos empanada.
Ilocos Empanada is a mixture of vegetables, an egg and native sausages deep fried in a special dough. If you're there then you should really give this one a try.
Apart from the empanada, try looking for bagnet which is deep-fried pork and chichacorn corn kernels dried and then fried with lots of salt and garlic.
A trip to Vigan isn't just about history or culture, its also about the food and the long bus ride through the Philippine countryside to get there.
If you get tired of walking and eating, then just ask around and somebody will surely be able point you to the beach which is only a few minutes away from this historic city.