Priding itself as the Crown Jewel of the South, Cebu City is probably only second to Manila in terms of development and infrastructure. Its metropolitan streets are bustling with life and when you get tired of the noise of the city, the beaches and resorts are but a drive away.
How to get there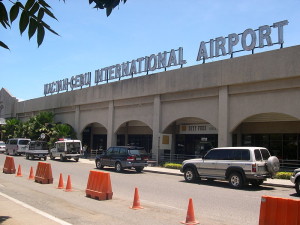 Cebu City is just an hour's plane ride away from Manila. The city has a modern airport that accommodates international flights so other foreign carriers may already have direct flights to Cebu.
Philippine Airlines has flights to Cebu for P1,600.00++
Cebu Pacific has flights for P1,500.00++
If you're not in a rush then you can also opt to take a ferry to Cebu. Being an important trade port in Visayas, Cebu is accessible via water route from many islands of the country.
Superferry has trips from Manila to Cebu for around P1,700++ for a stateroom.
Where to stay
Metro Cebu has hotels equipped with the most modern hotels and accommodations you could want. Take your pick of the best hotels in the city, with the best amenities and service as well as the highest rates per day.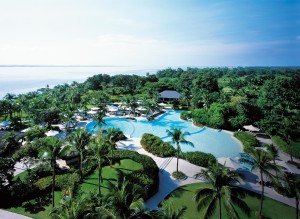 You can visit the Shangri-la Resort and Spa in Mactan, the Waterfront Hotel , the Marco Polo Cebu, the Hilton , the Parklane International Hotel and a number of other upscale establishments. But if you're on a budget then there are a lot of smaller hotels and inns which cater to travelers of all budgets.
What to eat
One of the things you should know about Cebu is that Cebuanos (people from Cebu) love food, and among the most famous dishes in Cebu is the lechon, a whole pig roasted over coals for hours on end. Yes, you can find lechon in Manila and other parts of the Philippines and around the world but Cebu Lechon is still the best I've ever tried.
Restaurants and food destinations in Cebu
There are literally hundreds of casual dining restaurants in the Metropolis, all serving different cuisines from around the world. When I was there for business, the days would be spent working but once the sun went down, we would go to a different restaurant every night. Two restaurants really stood out in my head. The first is where we ate the first day, Golden Cowrie restaurant in the Lahug, it served native Filipino cuisine and it gave me my first taste of authentic Cebu lechon and nobody forgets their first time.
A few days passed in a daze of work, but I remember one evening we ate at this quaint Italian restaurant with Italian place called La Tegola. The place featured alfresco dining, freshly baked bread and delicious pasta, the service is a bit slow but once the food gets there you'll forget your complaints. Their home- made pizzas and pasta can really satisfy anyone's craving for Italian cuisine.
If you'd want more choices for food then I suggest going to the Ayala Mall in Cebu City, its got all the best food places in town as well as some comfort/fast food restaurants. The mall offers al fresco dining overlooking a park with a fountain and ideal for a quiet dinner and drinks.
Read more about nightlife, local tourist spots,shopping and other things to do in Cebu.