How safe is it to travel to the Philippines?
The Philippines has lately gained itself a sullied reputation due to all the political on-goings in the country. Clashes between rebel forces and the government, rumors of a coup, state of emergency declarations, martial law in Mindanao and even suspected links to the ISIS terrorist or the news about the war on drugs in the country. No wonder some Western governments can't help but release travel advisories against visiting the Philippines.
Safety Travel Tip: Steer away from south-west Mindanao area and you'd be safe! 
Before you decide against visiting the Philippines, you need to remember that the papers don't always give an accurate image of a situation. Sensationalism is their business, and a sensationalized report is what you usually get.
Manila is always a safe place
Manila, the capital city of the Philippines, is found on the northerly island of Luzon.
The terrorist stronghold is found in the southernmost part of the Philippines. Manila, therefore, is two massive islands away in Mindanao!
It's always safe to be well- informed when traveling to a foreign land.
Travel around with ease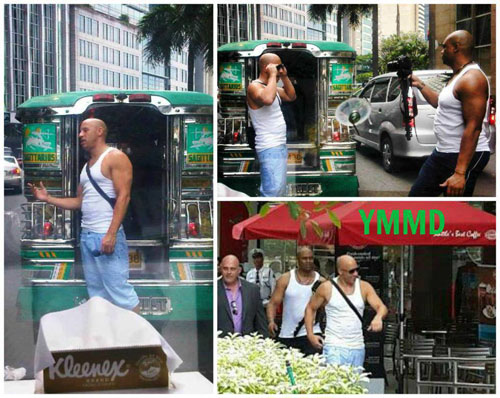 The jeepney is the Philippines' most common public transport. Patterned after the US armed forces jeep, Philippine jeepney is longer and fits about 16-20 passengers.
You can also get on buses, the Metro Rail Transit (MRT), and hire taxis.
Word of caution, though, Manila traffic can be something you haven't experienced yet!
No language barrier
Language isn't a serious problem as even the people on the streets can speak basic English. Most Filipinos are literate in English and you can ask around for information on your destination without any difficulty.
Filipinos love to learn different languages. You'll find some of them multi-linguistic as they can speak not only English but Korean, Japanese, Spanish and other languages.
24/7 Entertainment
You will find bars open till three or four in the morning.
The Makati and Malate areas are where you'll be able to find the freshest clubs and bars. Makati is more costly, but safer as well.
Shop till you drop
You'll be able to find anything from designer brands to vogue but terribly inexpensive brands. Malls are everywhere in Metro Manila and other cities.
You can find the one of the biggest mall in Asia, the SM Mall of Asia which is about 4.2 million sq ft. High-end shops are everywhere but the most popular ones are in Makati & Bonifacio Global City.
Because of Filipino's love for the Kpop culture, Korean shops are everywhere in the metro.
When shopping, always be attentive of your valuables. Do not leave your things unattended.
Friendly & generous people
You'll be overwhelmed at how friendly Filipinos are. It's really a different form of injustice that we seem to treat Caucasians and other nationalities in a better way. This is very true!
Here's a video that Vblogger Nas Daily shared about the generosity of the Filipinos. Watch how he survived for a day on $0.00 in the Philippines.
I wanted to see if I can live on $0.00 for the whole day only by relying on the generosity of complete strangers. And holy cow, IT WORKED!!! I never asked directly to be helped, never mentioned Nas Daily, and never faked a situation. In all 3 cases, people chased me to provide water, food, or directions to the nearest hotel (before knowing I had no money). It blew my mind. The water guy, he noticed I looked Middle Eastern and immediately offered water because we're both Muslim. The food guy, he was unemployed for a while but only TODAY got a job (pays $8 a day) and so he wants to share his blessing by buying me a $1.30 meal. Please message me dude, I didn't get your message! I need to pay you back. Finally, I am here writing this from the home of a stranger who had no problem offering his entire apartment (very tiny) and his bed (only a mattress) to a complete stranger. He wants 0 things in return, but I insisted on giving back, so he said that you should like his friend's new non-profit Facebook page: Filipino Educators of Tomorrow. Please do that. I am not in the business of feel-good, inspirational, sometimes cheesy content. But holy f*** sh**, that was AWESOMEEEE!!!!!! One last caveat: I do think that in GENERAL it's much easier for foreigners to get help. If I were a Filipino this would be harder. That's just a fact. I don't know how to reconcile that or don't know what to think of it. But I take comfort in knowing that in all 3 cases above, the desire to help was genuine and was above race, gender, or social status. LIKE Nas Daily on Facebook! @NasDaily on Insta and Snapchat for real time updates. P.S Please don't tell me to visit the islands in the comment section. I promise I will soon. There's more to the Philippines than just pretty beaches.

Posted by Nas Daily on Monday, January 9, 2017
See, that's how friendly and generous Filipinos are!
Again, you must STILL be careful when on a foreign ground. Some Filipinos are so friendly that they might pick your bags for you.
Low-cost budget travel
The cost of getting by and traveling is so much cheaper than in western countries. So if you have US Dollars or Euros, chances are that you will have no issues availing services that meet your standards and your desired travel destinations.
Lots of Philippine islands safe to visit
Whether you are traveling all alone or with your folks, Manila is a neat place to go to. It'll be a rich cultural experience for you.
So what's the situation outside Manila? Is it still safe to travel to the provinces in the Philippines?
You can take an aircraft to other parts of the country if you'd like to see more. There are more than 7000 islands to see, and you can hop from one safe island to another.
Like many other places, Philippines is always safe and secure in every province throughout the country.
I think there is no such place as "the safest in the world". But if you steer away from Mindanao and other hot spots in the Philippines, I guarantee you would be safe.
So grab your backpack and ticket, and hop on the plane to the country where it's always more fun, the Philippines!