Zambales is part of Central Luzon in the Philippines. The province is famous for its mangoes harvested from the months of January to April.
Subic Bay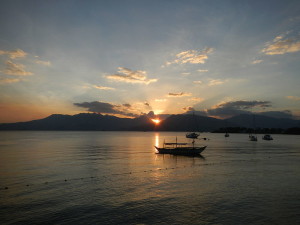 One of the most famous establishments in Zambales is the Subic Bay International Airport located in Cubi Point within the Subic Bay Freeport zone formerly the home of the U.S. navy. The Subic Bay Freeport zone was since then converted into a tourist attraction and host facilities such as casinos, parks, beach resorts and historical sites.
Subic Bay at the southern end of the province is a natural harbor forming part of the western shore of the large island of Luzon and facing the South China Sea. The coastline boasts of 173 kilometers or 107 miles of beaches accentuated by coral reefs, surfing areas, diving spots and plenty of hotels and beach huts.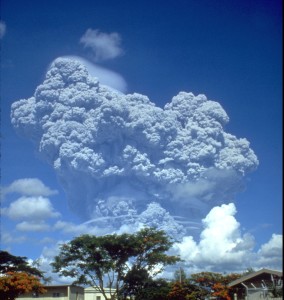 Zambales is where you also find Mount Pinatubo. The volcano erupted in 1991 and killing about 800 people and turning 10,000 people homeless.
When Mt. Pinatubo erupted in 1991, it has caused about 20 million tons of a certain substance to be injected in the atmosphere. This blocked the sunlight coming in and resulted to a global cooling of one degree Fahrenheit for over 18 months.
Trivia Question:
What was this substance?
a. Carbon dioxide (CO2)
b. Carbon monoxide (CO)
c. Sulfur dioxide (SO2)
d. Ash
Festivals
Tourists are advised to visit the province during the month of January during the celebration of Fiesta ng Poong Bato (translated as Feast of the Sacred Stone) which is a religious festival.
The Mango festival is held every April while a dance festival including agricultural shows, bikini competition and a sand castle building competition is celebrated in Botolan every May. The natural beauty of Zambales includes the Sierra Madre Mountain range which provides untainted forest landscape as well as many cool islands and shoals for day trips and quiet camping trips.
The province is also the home of a native tribe called the Aetas known to be the earliest Filipinos to migrate to the archipelago about 10,000 years ago. The Aetas provide jungle survival classes in the Subic Freeport Zone. It would also be a great adventure to interact with the Aetas in their mountain villages after a hiking trip to their habitat.
Hiking can also be enjoyed in the areas of Mt. Tapulao, Mt. Cinco Picos and Mt. Balingkilat.
Pine-tree lined beaches can be visited from the town of San Antonio for tourists who love to snorkel. The beaches also boast of wreck diving sites.San Antonio also includes the place called Pundaquit which is a jump off point to the Anawangin cove and Nagsava Cove which boast of a terrific landscape like that of Colorado, Denver. Camara and Capones islands are located right across Pundaquit where more activities like surfing, sunbathing, picnicking and island explorations as well as hiking can be enjoyed.